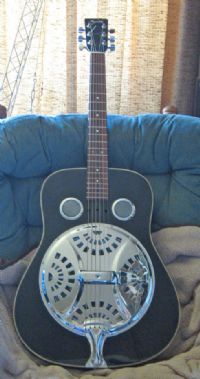 Teaches Lessons: Online
Levels: Beginner, Intermediate
Teacher Since: 2014
Pricing: 39.00 for 55 min
Listing Created: 9/11/2014
Listing Updated: 9/13/2014
More About Me
I teach round neck resonator guitar in the country blues style (fingerpicking blues) as well as playing blues using a pick.
You get one FREE session with me in which I can see where you are as a player and what you're most interested in learning.
Sessions are on Skype and I've had students from coast to coast! Nurturing your creative muse is important and you'll also learn how to unblock yourself creatively while learning music. Be sure to visit my homepage to visit my lessons website!